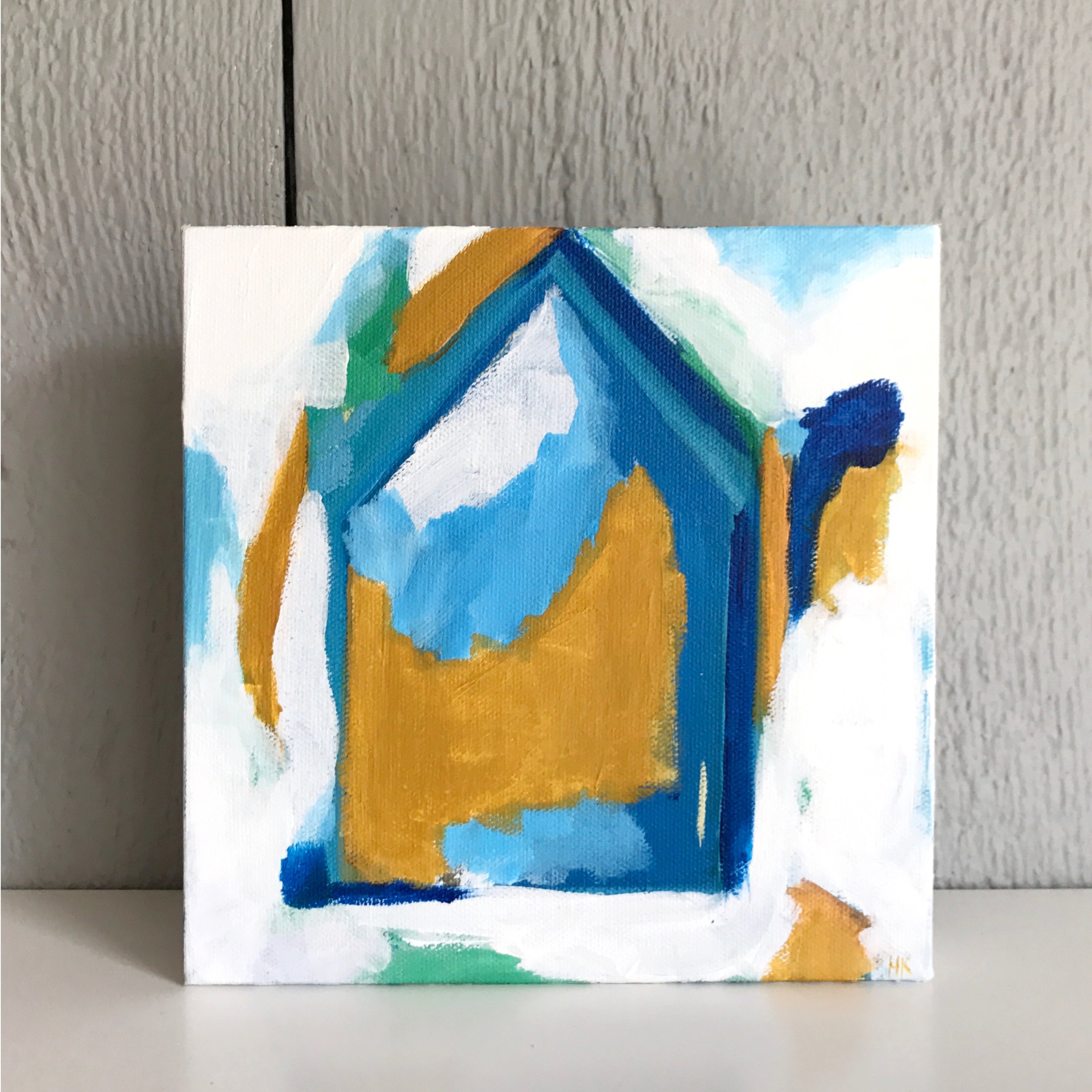 Club House
This small group of blue mini paintings are reminisce of summer afternoons. The sky and bright sunlight are prevalent.
Pairs well with both Cloud 9 and Daydream
My house forms take on personas to me. They express human situations and emotions. In the Spring House Collection they are full of light, joy and celebration.